Reading or Spelling Difficulties?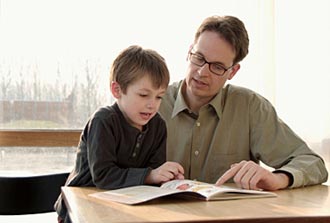 Is your child struggling to be a successful reader?
Don't blame yourself; it's more likely that your child just needs some specific support for reading and spelling.
Home School Reading Support Instruction Located in East Cobb, LDS was founded by Abby Vines as a resource to the Atlanta home school community. Abby has been a teacher for over twenty five years working with children who are intelligent, but who require a different teaching style to be successful learners. She has adopted a unique philosophy:

If a student doesn't master a skill or pass a test, the responsibility falls on me as the teacher. It is my job to teach them in a way that they can learn.
Proven Approach to Reading and Spelling

Abby utilizes the Orton-Gillingham method. Orton is a language based, multi-sensory method for teaching children to be successful readers. It's flexible, to allow teaching to the individual child and is structured, sequential and cumulative.
"It's scary when you think there's something that can be done for your child but you don't know what it is, or where to go to for help."
Services Offered By LDS
Reading Instruction Individual Sessions
Individual Tutoring in Reading Skills Basic Math
School Classroom Observation
IEP Development
504 Plan Development
SST Plan Development
Consulting in RTI (Response to Intervention)
Consulting in Student Evaluation
Consulting in Private School Placement